Greetings from Yao Municipal Hospital business administrator.

I am Kazushige Fukuda, and I was appointed as the Yao Municipal Hospital business administrator from April 1, 2017.

Since February 1950, Yao Municipal Hospital has provided medical service as the only public hospital in this city and the core hospital for citizens. Our hospital was approved as a regional medical support centre in April 2015. I feel we are a growing hospital moving toward our goal ; "The hospital which is loved by citizens and every member of staff can take pride in".

Since I joined the Yao Municipal Hospital as the hospital business administrator, I am well aware of the weight of this responsibility, and determined to steadily fulfill this responsibility. I will observe the traditions of the hospital and also make reforms to be what the municipal hospital should be.

Facing the arrival of the society of the aged, the environment of the medical institution is harsh; however, we will continue to steadily improve the quality of our medical care and are on a healthy financial path.

For "improvement of medical care quality", we will do our best to enhance the level of cancer treatment, emergency medical care, and infant and perinatal medical care with the hospital director's power. Also, we will endeavor to update and introduce advanced medical apparatus to provide great medical care for diabetic patients, and will deepen the relationship with medical institutions in this area as a community general support hospital.


In addition for "healthy business", our hospital was able to achieve a surplus for five years straight, and we will continue to make efforts to maintain this upward tendency.

It has been 13 years since our hospital relocated and built a new building, and we introduced PFI operations for the first time in Japan in March 2004. There are only 2 months left of the current PFI contract, and it is determined that our hospital will be operated in the PFI operations for the next term, too. We draw upon know-how of private companies by proceeding with an appropriate selection of buisiness partners. What is more, we will put importance on public-private partnership and unite all hospital staff to protect the health and life of the Yao residents and provide good, safe quality medical care as the centre of community medicine. We thank you for you support.
April 1st, 2017
Yao Municipal Hospital business administrator, Kazushige Fukuda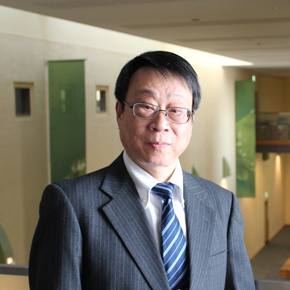 Yao municipal hospital business administrator
 Kazushige Fukuda
Greetings from Yo Sasaki, President of Yao Municipal Hospital

I worked as a hospital director for six years and resigned that position on reaching retirement age in March 2015. After that, I was appointed as hospital president under the new system in April.

Our hospital has conducted management rationalization based on public hospital reform plan and we could achieve a surplus for 4 years straight. We think our hospital has shifted to positive turnaround.

Also, we have focused on cancer, emergency, infant and perinatal care and tried to improve our facility functions and medical care system to perform advanced and specialized medical treatment. We have kept in mind playing the required function as a leading hospital of raising the level of the whole medical care area and we also have carried out community-based medical care at the same time. As a result, our hospital was certified as a community general support hospital in November 2012. In addition, we cleared high hurdles (required conditions) and we were fortunately certified as an associate regional cancer treatment base hospital by the Japanese government in April 2015.

This confirmed that our hospital is the core institution that has high skill for cancer treatment, facilities and systems. We will try to do our best without being content with the present state and enhance the level of cancer treatment such as operations, chemotherapy, radiotherapy, and so on, to get patients' trust not only in Yao city but also in neighboring cities.

Furthermore, our construction plan for facility expansion has been completed. A new, five-story building (north building) was constructed in the northwest part of our hospital. Nursery schools, large meeting room, storehouse for disaster, and so on, have been moved from the existing building to the new building. After that, the outpatients care center (chemotherapy room for outpatients) was moved to the existing building and expanded (from nine beds to sixteen beds) and support center for patients' care was placed there. We are also planning a large renewal construction project (it will be completed by March, 2016) to introduce latest and greatest blood image photographing room and radiation room. We will keep the moving and making progress.

As a hospital president, I feel my role is to steer this hospital from a wide-range field with broad-ranging perspective and contribute to the local community by expanding the range of activities. In fact, the environment surrounding public hospitals is drastic and there are lots of difficulties such as the position of public hospitals among the integrated community care system and regional medical plan (vision), public hospital reform plan based on report system of clinical bed function and public hospital reform, development of associate cancer network and playing the role as an associate regional cancer treatment base hospital in Nakakawachi area, and so on.

We want to solve these matters one by one. These kinds of matters cannot be solved by inside the hospital activities. We think we need to devote ourselves to outside the hospital such as activities at Osaka Hospital Association, Osaka Public Hospital Association, Japan Municipal Hospital Association, Osaka prefecture and Yao Medical Association, and so on. We want to focus on the revitalization of Yao City and Nakakawachi medical area.

In addition, I want to make use of my efforts in hepato-biliary-pancreatic surgery to which I have devoted myself for many years and protect patients' health by focusing on "outpatients' clinic for pepatoma" and "second opinion" that I started for outpatients and especially for patients who need help.

April 1st, 2015
Yo Sasaki, President of Yao Municipal Hospital



President of Yao Municipal Hospital
 
Yo Sasaki
Greetings from the director of Yao Municipal Hospital,
Shirou Hoshida

I was appointed as the director of Yao Municipal Hospital in accordance with a medical treatment and nursing care system reform. Japan is currently entering into an unprecedented aging society, unlike any other in the world, and the social needs for medical care are changing. I have sent a message to the staff, "We will unite and do our best to promote our three arrows (projects) in order to find out the situation and carry out our required duty as a municipal hospital.

The first arrow is "to develop the functions of acute medical institutions". I think that developing functions of acute medical institutes in order to provide advanced and high-quality medical care is important for our hospital's role in the community general care system, promoted by the government.

The second arrow is "to carry on activities as a community general support hospital". In November 2012, our hospital was appointed as a community general support hospital and has been enhancing cooperation with doctors in district medical institutes. Also, I think that we need to further develop such as providing information, developing a secondary emergency department, having a comfort care center, and a cancer counseling-support center.

The third arrow is "to become established as an associate regional cancer treatment base hospital". Yao Municipal Hospital was designated by Osaka Prefecture as a base hospital, and has been shifted into an associate base hospital by the government in April 2015. It is difficult to fulfill the performance function and need requirements in order to become established, so we are developing our hospital to become a sufficient base hospital for cancer treatment by Sasaki director's support.

Our hospital has renewed our basic policies and principles and reconsidered the Bill of Rights for our patients. It needs capable management of the three arrows to realize the basic principles, such as "providing advanced and high-quality medical treatment", "promoting regional medical treatment", and "practicing dignified hospital management". I think that we can unite and do our best as a municipal hospital team to develop team healthcare.

As construction to expand medical functions in our hospital was completed in this fiscal year, we are sure to provide a more efficient hospital for patients, and will endeavor to disclose more information through public-relation magazines. We will unite and aim to develop our hospital, which patients are proud of, by coping properly with safety and continuous changes to patients' needs. Please look forward to our future.

April 1st, 2015
The director of Yao Municipal Hospital, Shirou Hoshida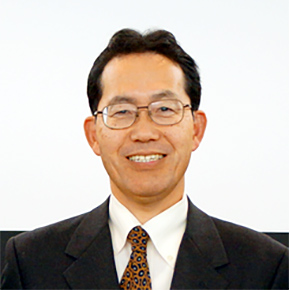 Yao municipal hospital director  
Shirou Hoshida